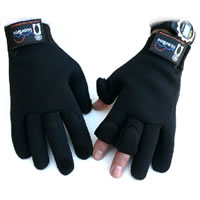 Izorline Neoprene Gloves (New!)
GREAT FOR COLD WEATHER!!! The Izorline Neoprene gloves have small cut-outs for your thumb and first two fingers. A Velcro patch holds the glove fingers open, while in use. This allows you to tie knots and otherwise use your fingers. When finished, you can unhook the fingers from the Velcro, for maximum warmth. Hand or machine-wash in warm water - Drip dry
Available in Small, Medium, Large and XL
---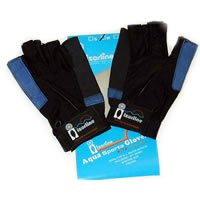 Izorline Pro Sportsman Gloves
IZORLINE PRO SPORTSMAN Gloves are the best hand protection available for the outdoor sport enthusiast.
The added KEVLAR patch helps protect the top of your hand from knife cuts, chafing, fish spines and much more!
The open fingers allow for tying knots and holding small objects.
These gloves are waterproof.
They can be fully immersed in either salt or freshwater.
Hand or machine-wash in warm water - Drip dry
Available in Small, Medium, Large and XL
---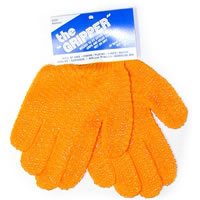 The Fabulous Gripper Gloves
Fish filleting made easy!
Fish handing without spines and slime!
Great for packaging.
Soccer goalies love our "Gripper" gloves.
Gardening made easy!!!
Available in Small, Medium, Large and XL
---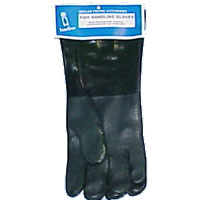 Izorline Fish Handling Gloves
Great for handling your catch at the dock!!!
A MUST FOR ALL FISHERMEN!!!
These lined gloves help your hands stay comfortable while loading your fish into your vehicle.
Keeps your hands dry and clean.
Avoid having to make that long drive home with your hands smelling like fish.
(P/N: 050682)
---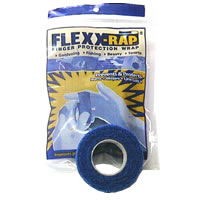 Izorline Flexx-Rap
Prevent & Protection Fingers From Cuts, Blisters and Burns
Provides Total Finger Flexibility
Self Adhesive
Waterproof Improves Grip
Hypo-Allergenic
Available In Single and 6 Packs
---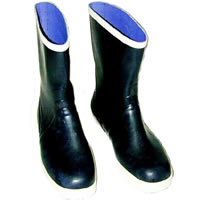 Izorline Deckhand Boots
Our shorty boots are just what the Doctor ordered for fishing on wet and sometimes slippery boat decks.
It keeps your feet dry and comfortable.
Made of 100 percent rubber with a very well formed arch support.
They come in Navy blue sizes 3 (36) through 14 (47).
(P/N: 058XXX)
---